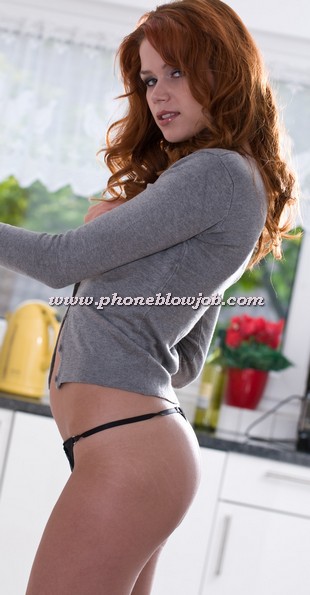 Everyone remembers losing their virginity and everyone remembers their first blowjob too, whether they were getting it or giving it.
I've heard from my blowjob phone sex callers about just about every kind of first time experience you could possibly have. Good ones, like the guys who were lucky enough to get a great first blowjob from a hot experienced MILF.  Awkward, frantic ones, where the guy was begging and promising the girl anything to get her to blow him. Bad ones, like the guy who told me his girlfriend accidentally bit him.  And embarrassing ones, like the poor guy who admitted that he spurted almost the second his cock was in her mouth.
I've heard about lots of different experiences but the guys all seemed happy about their first time and turned on by remembering it.  Well, except the guy who got bitten.  Him, not so much.  :)
I've even talked to a few guys who haven't gotten their first blowjob yet.  It's surprising but sometimes guys who have never had their cock sucked can be the best at coming up with some really creative ideas for hot blowjob fantasies, maybe because they spend a lot of time thinking about it.
But I guess pretty much all guys like to talk and fantasize about getting oral sex. I certainly do too! Blowjob phone sex fantasies can be so fun.  We can role play and relive your first time.  Or change it up a little and role play it the way you wish it had happened. Wilder.  Kinkier.  More taboo.
Or maybe you're curious and want to talk about the first time I wrapped my lips around a cock?  I remember every sexy little detail of it. Call me and I'll tell you all about everything from the moment I wrapped my lips around his cock until he exploded into my mouth.