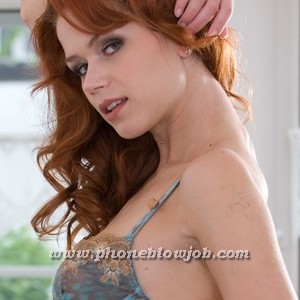 What guy doesn't love the idea of an early morning blowjob? I love to suck cock anytime and anywhere but the surprise, "first thing in the morning" ones are especially good.
Imagine you're lying in bed, still drowsy, groaning inside at the thought of getting out of your comfortable bed and starting your day. Maybe your cock is already hard and craving attention. And then you feel it — movement under the covers. My fingers sliding up your leg. My long, silky hair tickling your skin. And the feel of my breath on your cock as my lips move in closer. And then the exquisite pleasure of my tongue as I start to lick all around the head of your cock.
Sounds good, doesn't it? There's just no better way to wake up than with a wake up blowjob. :)
But when an actual morning blowjob isn't an option, then early morning blowjob phone sex can be the next best thing. Just pick up your phone while you're still in bed, lie back with your eyes closed and I will help you start your day the best possible way. Let the sound of my voice bring your hottest blowjob fantasy to life. If you want, I can get my dildo and use it to show you just how eagerly and intensely I'd pleasure your cock. You'll almost be able to feel my lips right through the phone.
Early morning blowjob phone sex — it will leave you with a smile on your face that will last all day.